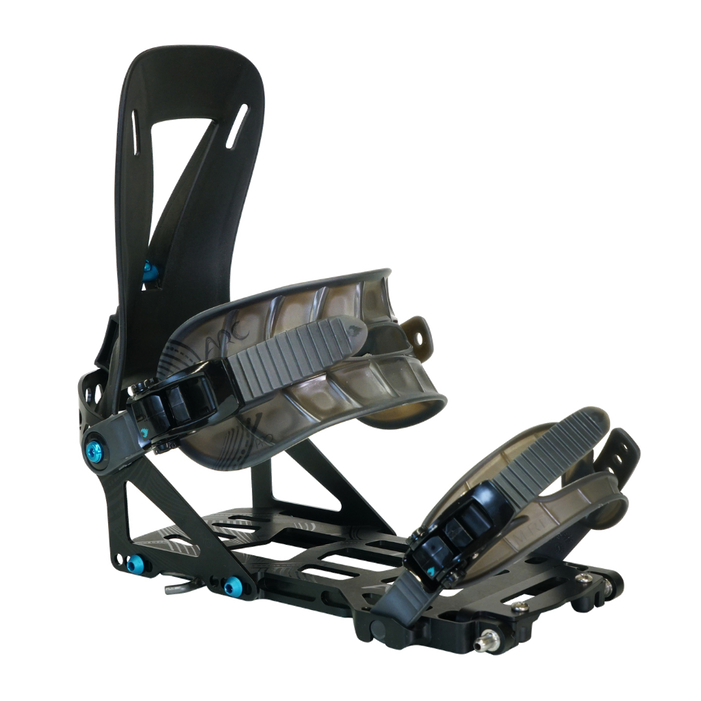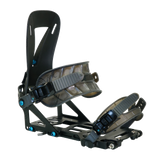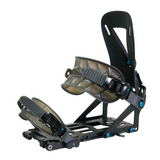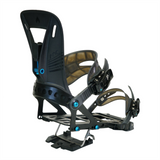 Spark Arc ST Pro Bindings
$589
The Arc Pro ST splitboard bindings feature all the same great assets as our standard Arc ST bindings - T1 technology, Tesla snap ramps, maximum baseplate cutouts, surfy highbacks, Pillow Line Straps with a flex window - but they are tuned up with premium materials and custom versions.
We used carbon-reinforced nylon in the highbacks, full Pebax® plastics for the straps, ladders and adjusters, 7075 aluminum in the heel loops allowing us to make them thinner and lighter, 7 custom made screws and hardware pieces, and lastly, we hollowed out the steel pivot pins to shave a few more grams.
Story
New this year we are introducing hard goods from the leading Global brands in outdoor gear. We've chosen equipment that makes uphill touring extremely efficient while the response to downhill is unparalleled. You'll find gear that is lightweight for long days in the backcountry with options that are more stout for hard charging riders at the resort.